Dental
Floyd County Dental Clinic
Dr. Thomas E. Shaw, III, DDS
District Dental Director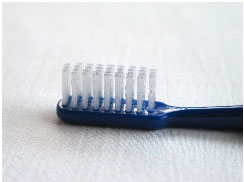 We are: A five-chair dental clinic providing full service general practice dentistry to the residents of Floyd County and northwest Georgia. We also operate a mobile dental clinic.
We provide care to more than 5,000 active patients from all parts of the district.
Our Mission: The mission of the Floyd County Dental Clinic is to promote, preserve and restore excellent oral health at the highest standard of care to all patients, regardless of their income, insurance status, socioeconomic background or other factors that may limit their access to dental care.
We believe that the best way to accomplish this mission is to create an atmosphere of mutual trust, respect and shared responsibility among the clinical team and between the team and our patients.
Our Team: Doctor/Director, Office Manager, Receptionist, 2 Assistants, Dental Hygienist
Our Goals: Continue to provide excellent care to our existing patients, expand our patient base and range of services offered. We hope to continue to enhance our current treatments and expand the services we offer to our patients
Location: Second floor of the Floyd County Health Department (address at bottom)
Services: All areas of general dentistry including preventative dentistry and hygiene, restorative dentistry, prosthodontics (tooth replacement), periodontics (gum and bone health),  cosmetic dentistry, oral surgery and pediatric dentistry. We also operate a mobile dental clinic (trailer) which we take to local elementary schools.
Our Partnerships Include:
Georgia Regents University, College of Dental Medicine
Specialty Clinic/Ryan White
Northwest Georgia Oral Health Coalition
Local Elementary Schools and School Nurses
Local Dental Societies and Specialists
Rome Free Clinic
Headstart Programs
National Health Service Corps
SEALS Program
Georgia Regents University, College of Dental Medicine
Please contact us for more information or to make an appointment!
16 E. 12th Street
Rome, Georgia 30161
Phone: 706-802-5050 Fax: 706-802-5053