Immunizations and Vaccinations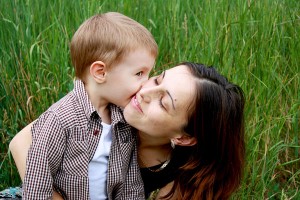 School and Child Vaccine Requirements:
Summary of GA Immunization Requirements for Child Care & School Attendance
*New Immunization Requirements for Children Attending Seventh Grade
Beginning in the 2014-2015 school year, seventh graders will be required to have the tetanus, diphtheria, and pertussis (Tdap) and meningococcal (meningitis) vaccines prior to entering school. Effective July 1, 2014, children born on or after January 1, 2002 who are attending seventh grade and new entrants into Georgia schools in grades 8 through 12 must have received one dose of Tdap vaccine and one dose of meningococcal vaccine. ("New entrant" means any child entering any school in Georgia for the first time or entering after having been absent from a Georgia school for more than 12 months or one school year). FACT SHEET
Vision, Hearing, Dental, and Nutrition Screening Form (3300) – Rev. 2013
Vaccine for Children Program: Click here for more information.
The Vaccines for Children (VFC) Program helps provide vaccines to children whose parents or guardians may not be able to afford them. Vaccines for Children (VFC), provides vaccines to children and teens at no- or low-cost to uninsured families and others who qualify. This helps ensure that all children have a better chance of getting their recommended vaccinations on schedule.
Immunization Schedules
Easy to read 0-6 years schedule / Click here for Spanish Version
Easy to read 7-18 years schedule  / Click here for Spanish Version
Click HERE for information on How the CDC sets the Childhood schedule.
---
Human Papilloma Virus Vaccine (HPV): click here for information
---
Heading off to College?
Click here to see the University System of GA Immunization Requirements 04-2011
 Recommendations for New Moms, Parents and Grandparents:
Tdap Vaccine for Whooping Cough (Pertussis) Information: click here for more information
Additional Resources:
Resources for Schools and Childcare
Tips for a Less Stressful Shot Visit