LAND USE/ONSITE-SEWAGE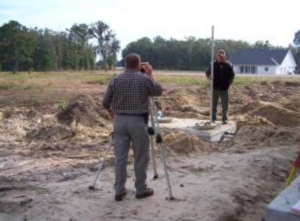 HOME OWNERS:
EXISTING SEPTIC SYSTEMS:
When will my existing septic system need to be evaluated by Environmental Health?
Loan closings/refinancing, foster care/adoption inspections, mobile home relocation/replacement, swimming pools, home addition, structure addition to property.
For more information read our Existing System Evaluation Brochure
What happens when I need my septic tank pumped?  Click here for our Pumping your Tank brochure
How do I find a licensed pumper or installer?
Buyer beware! Disciplinary Actions Against Septic Tank Contractors
What if my septic system needs to repaired, modified or evaluated? 
What are the fees for services in my County? See fee schedules.
---
NEW SEPTIC SYSTEMS:
What do I need to apply for a *new construction septic system?
Contact your Local Environmental Health Office for Lot sizing requirements in your County
---
Septic System FAQ's
Buying additives/chemicals for your tank? Think Again!
How do I properly maintain my septic tank system? Homeowner's Guide
Take the Septic System Challenge below:
---
INSTALLERS:
What is required to become a licensed on-site sewage installer?
Click here to view study guides and applications. 
To schedule appointment for testing call (706) 295-6316
*All other licensure questions (i.e. renewals and CEUs) should contact the State of GA Environmental Office at 404-657-6534
Resources:
Septic Rules and Regulations 511-3-1Jan2016
---
PORTABLE SANITATION:
Portable Sanitation Rule 511-3-6
Portable Sanitation Brochure for Events and Construction Site Owners
---
Additional Resources:
What to Do After the Flood: Septic Tanks